Last Updated: Jun 02, 2015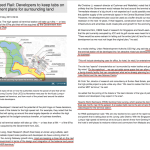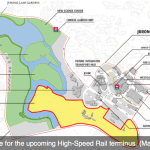 The Singapore-Kuala Lumpur High Speed Rail (HSR) Terminus will occupy 12 hectares (which is less a a fifth of the 67-hectare plot) of the Jurong Country Club. This news was announced on 11 May 2015.
What's interesting to note is the government's plan for the remaining land parcel around the HSR terminus. According to the Urban Redevelopment Authority (URA), the surrounding land of the terminus will be developed for mixed-development usage such as for retail, office, hotel and entertainment activities.
By the waterfront of the Jurong Lake District, family-friendly entertainment amenities will be planned to tie in with the existing plan for the new world-class Science Centre and the area around the lake.
Genting Hotel Jurong developed by Resorts World Sentosa's (RWS) has already hit a pot of gold as it is situated adjacent to the HSR terminus land plot. Genting Hotel Jurong opened for business operation in April 2015.
If you are looking to invest in an apartment in the Jurong Lake District, LakeVille is one of the latest new condo Singapore launch to look into.