Last Updated: Dec 02, 2016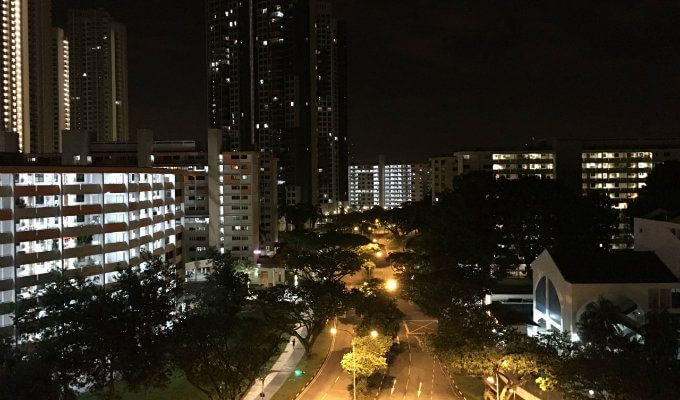 The Housing Development Board, commonly known as HDB is the authority that has been providing public housing in Singapore for the past 5 decades. Today, more than 80% of Singaporeans reside in HDB flats, ranging from economical 1-roomer to large jumbo units that can be as spacious as 1700 square feet. It is no exaggeration to say that Singapore is very successful in providing comfortable yet affordable government-subsidized public houses not found in any other countries!
A typical public housing estate in Singapore usually consists of high-rise and high density developments. This is made inevitable due to the space-starved smallness of the island country. With only slightly over 700 square km including reclaimed lands, Singapore has no choice but to maximize every little corner to provide proper living condition for her 5 million-plus population. Also, most if not all of these estates are self-contained with excellent amenities such as schools, shopping malls, healthcare services, public transport connectivity, recreational and sports facilities, banking and even commercial outfits and offices. In fact, a few newer estates have even been earmarked to become Regional Centers, begetting a phenomenon known as city within a city! It is the government's long term plan to create fully self-sustainable estates with the aim of reducing travelling congestion.
While the purpose of HDB is the provision of public housing, the focus has shifted over the decades since the very first estate, Queenstown was born. In the earlier days where the emphasis was the provision of shelters for the masses, over time attention has migrated to that of providing quality living environment. From internal designs of flats to surrounding landscape, amenities, safety and aesthetic façade, HDB estates today are no longer an issue of basic shelters.
From a social-political perspective, HDB dwelling is much more than public housing for the majority. It is an extremely effective way to promote and maintain racial harmony in Singapore. It is a platform where all races mingle and interact. Playgrounds within estates are filled with kids from different ethnic groups, conversing in a common language called Singlish. In food markets which we call hawkers' centers, Chinese can be seen tucking into Muslim food while Tamils happily slurp their Chinese noodles. Such social fabric is indeed hard to come by in a multi-racial country like Singapore. It is also not uncommon to find places of worship of different religions co-existing in close proximity within a housing estate.
HDB housing estates is a way of life in Singapore. It is something almost every Singaporean can easily resonate. Many a child would have grown up with an estate. Many a parent would have sent their children to a nearby neighbourhood primary school, whom in turn would have gone to a local university and finally stepped into society as a useful citizen. And many a family with a humble HDB flat beginning would have gone on to enjoy an upward mobility to a new condo launch, an Executive Condo (EC), a cluster house or a landed property!