GLS Sites In First Half Of 2023
It is expected that more government land sale GLS sites in first half of 2023 will be made available for private residential housing, as well as for commercial offices. As part of this programme, a 6.8-hectare site will be launched in the Jurong Lake District (JLD) in order to provide business support and facilitate decentralization outside of the city core.
It is the largest number of private homes offered on the confirmed list since the last high point in the 1st half of 2014. Last Thursday, 8.12.2022, the Ministry of National Development (MND) announced a list of 7 sites for the GLS programme. This will add 4,090 units to the market.
The 7 plots to be released include 2 white sites – one in the Jurong Lake District (JLD) and the other in Marina Garden Crescent. As such, they will be developed as mixed-use residential/commercial properties. On the confirmed list, there are another 4 sites in the suburbs and city fringe. All are intended to aid decentralisation. 2 of the 4 sites are at Media Circle in One-North and Champions Way in Woodlands.
The Last Private Condominium Launched In Jurong:

credit:edgeprop
A private condominium called Lake Grande was the last project introduced in Jurong. The product was launched in 2014. It has achieved a high of $1,810 psf for a 1,302 sqft unit. Hence, it is estimated that the upcoming to-be-tendered new integrated development at JLD will sell above $2,000 psf. Copen Grand in District 24 Tengah, a condominium launched in October 2022, sold out in two ballots, one for first-time buyers and one for second-time buyers. Second-time buyers are those who have owned a new Executive Condominium (EC) or Built-To-Order or Sales Of Balance Flat from the Housing Development Board of Singapore.
Two White GLS Sites In First Half Of 2023 On Confirmed List: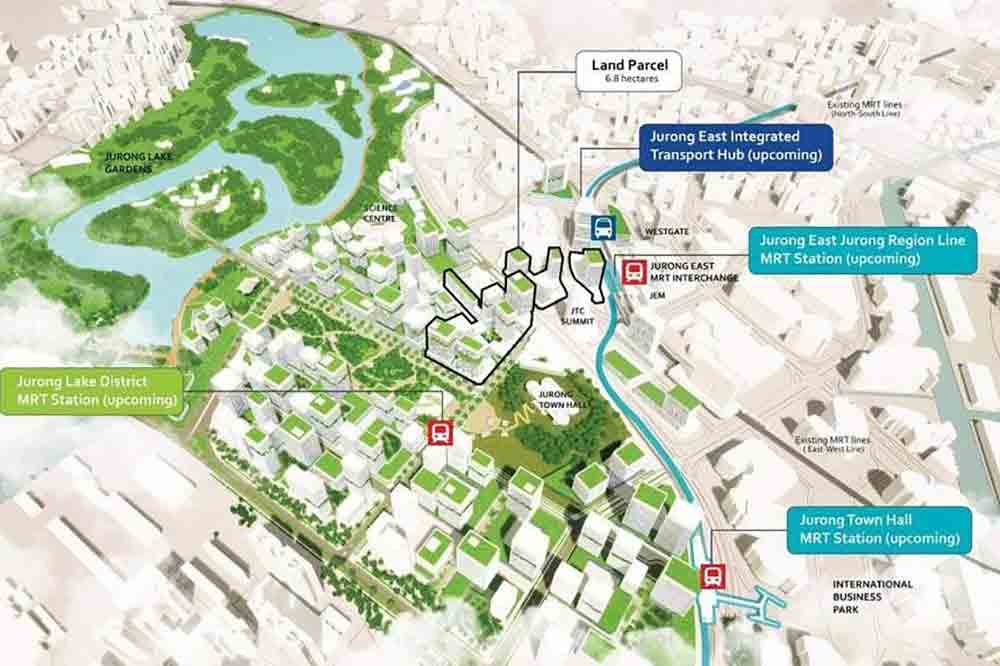 credit:ura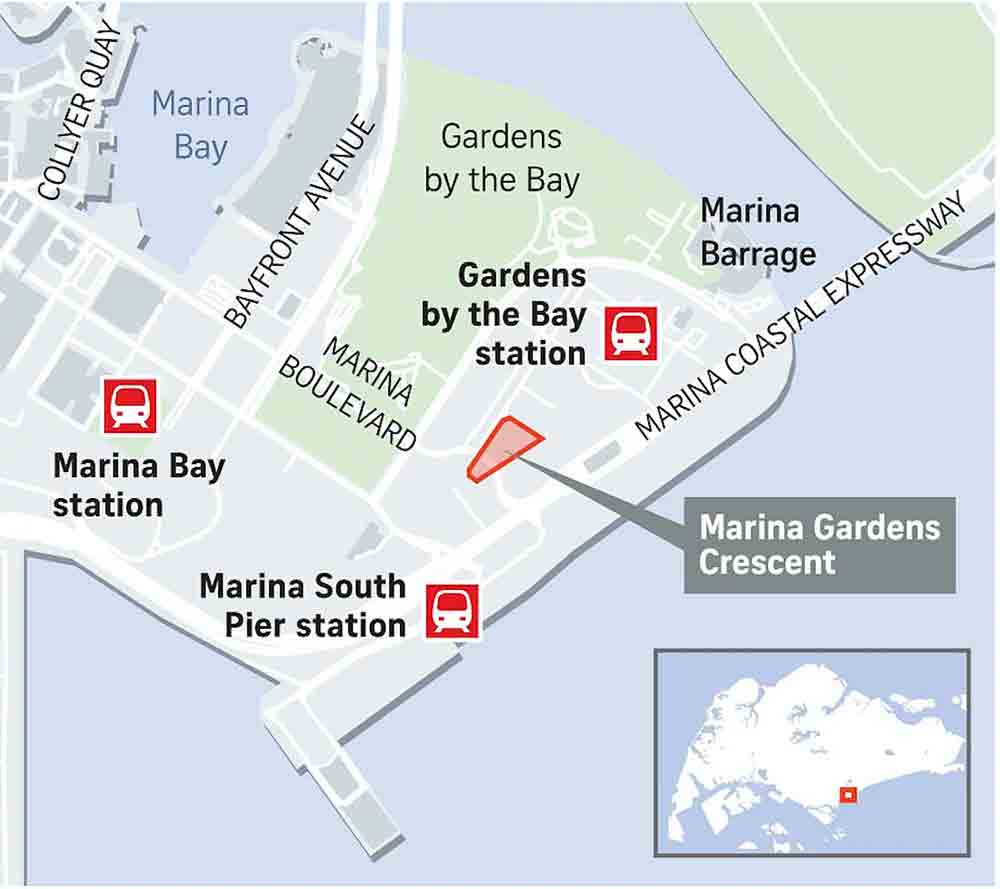 credit:ura/st
The 6.8-hectare (approximately 9 football fields) white site in JLD, the largest business district after the city centre, comes in timely. As a result, the area will enter the next phase of development. A total of three plots are involved in this development, which will link Jurong East MRT station to the future Jurong Lake District station along the Cross Island Line (CIL). In total, this will result in 1,760 private residential units, 150,000 square metres of office space, and 75,000 square metres of hotel, retail, or community space. A five- to ten-year period will be allocated to the development of the integrated project.
Due to the large size of the white site composed of three plots in JLD, developers will likely form joint ventures to bid on the property. Land cost could come up to over $2 billion if computed at $1,300 psf ppr.
Existing New Condo Developments With Limited Stock Near Jurong Lake District To Consider:
1. Parc Clematis By SingHaiYi in D5
2. Forett At Bukit Timah By QingJian in D21
3. Ki Residences At Brookvale By Hoi Hup & Sunway in D21
4. Mayfair Gardens By Oxley Holdings in D21
Upcoming New Condo Launches In 2023 Near Jurong Lake District To Consider:
1. Blossoms By The Park By EL in D5
2. Terra Hill By Hoi Hup & Sunway in D5
3. The Hill @ One North By Kingsford in D5
4. The Reserve Residences By Far East Organisation in D21
Any enquiries, please call our hotline: +65 61002500 | Return to HOME