Ultra Rich Own Homes In Singapore
In terms of super ultra rich property ownership, New York tops the rank , while tiny Singapore City ranks eighth.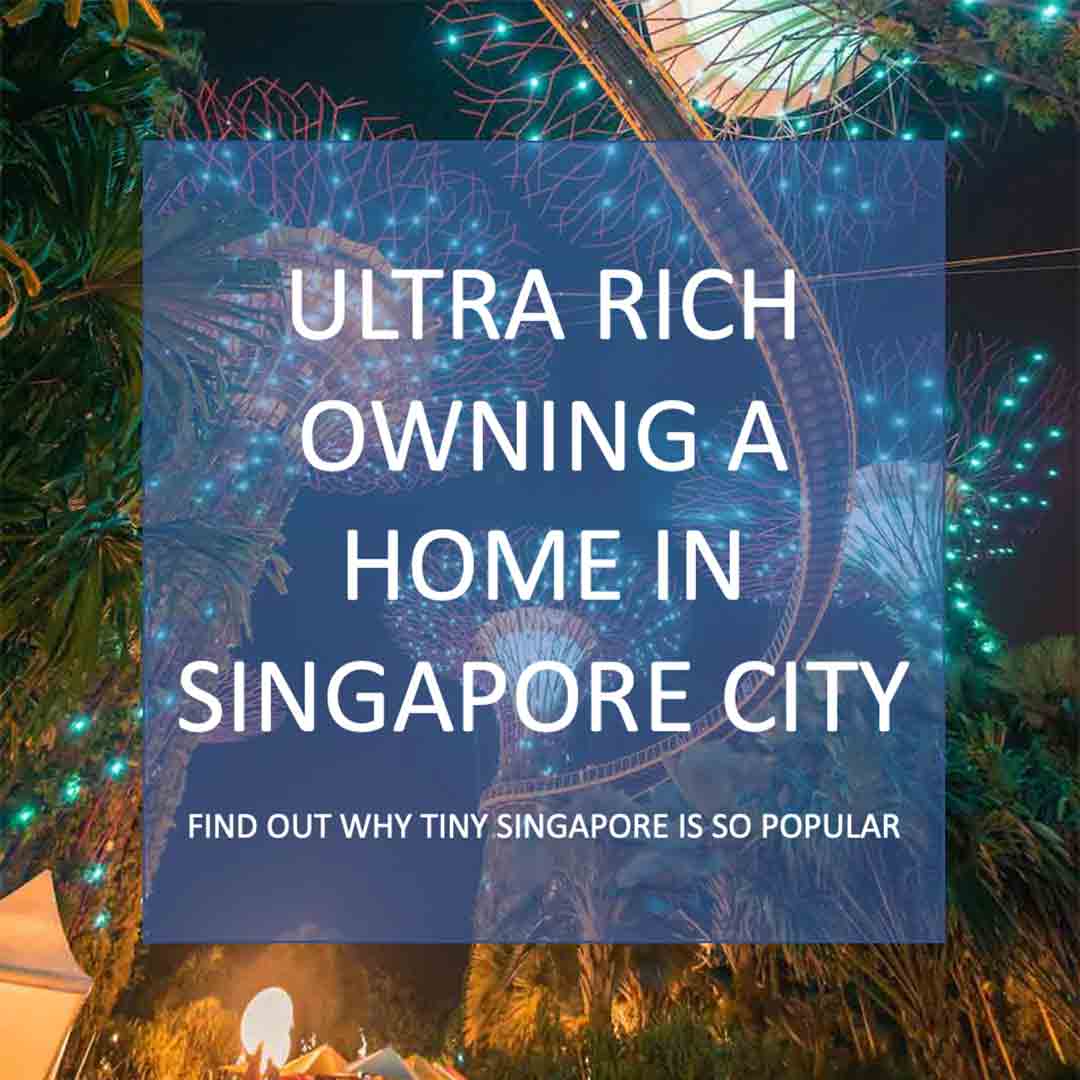 credits:st
According to data firm Altrata, in New York, 21,714 Ultra High New Worth Individuals own either their primary or secondary residence, with assets exceeding US$30 million.
15907 and 15,175 of the world's wealthiest people own homes in London and Hong Kong, respectively.
A total of 7,471 ultra-high net worth residents live in Singapore, which ranks 8th among the cities where super-rich people have homes.
14 of the top 20 most popular places for the very rich to own a home are American cities. As a result of the diversity of the nation's business and geographic sectors, the country's wealth market is large. Those seeking a secondary home can benefit greatly from these qualities by staying within the country instead of looking abroad
Singapore Is A Magnet For the Ultra Rich Chinese:
credits:st
Increase In Ultra Rich Taiwanese Setting Up Family Offices: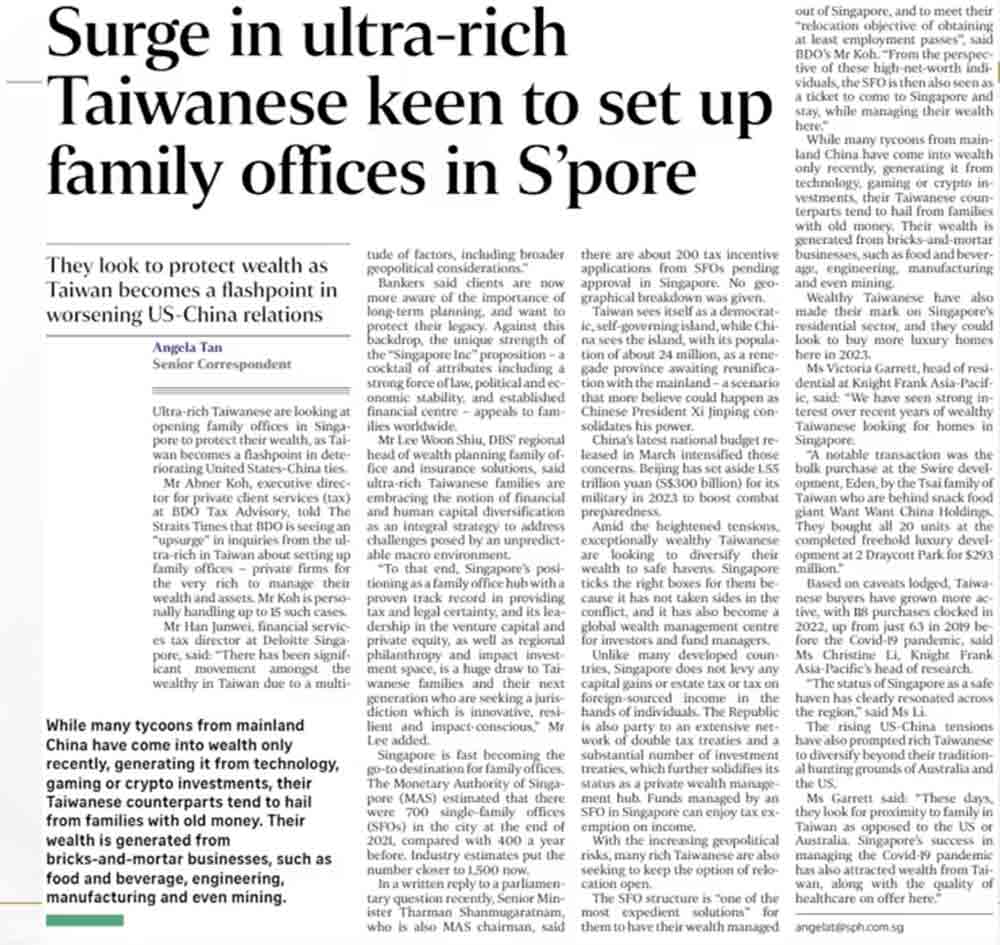 credits:st
District 15 Is Very Popular Among Foreigners: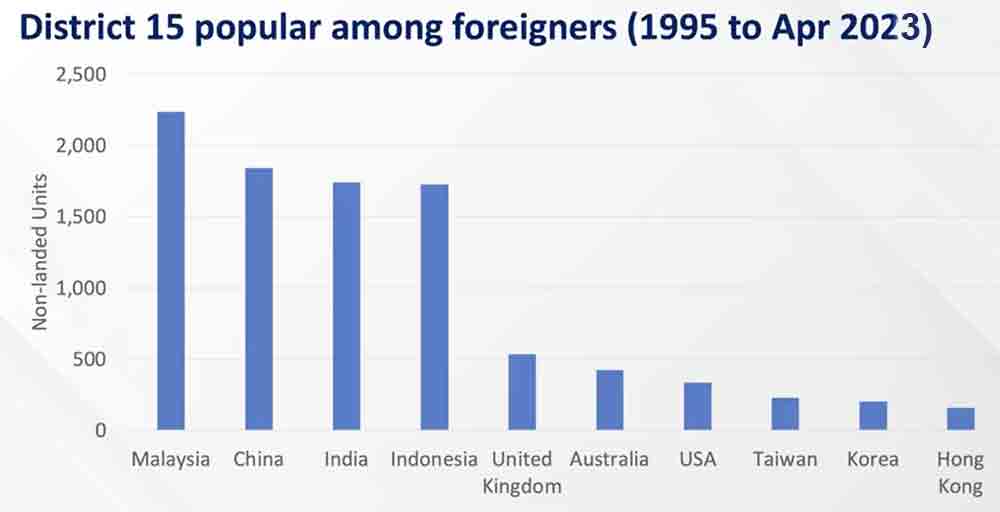 as at 17.4.2023
It is interesting to note that District 15 in the east coast of Singapore is high in demand by foreigners. This is a place where tranquility reigns. Totally a relaxing place one would call home by the sand and sea. The Thomson-East Coast Line will be coming by this coming 2024 and make the east coast a even more attractive place to reside. Recent project Tembusu Grand at Jalan Tembusu sold more than half of its units over its weekend launch on 15 and 16 April 2023. At an average selling price of $2,465 psf, a total of 340 out of 638 units flew off the shelf.
Another high profile new condo launch in the east coast is The Continuum condo by Hoi Hup and Sunway. A huge freehold land is hard to come by nowadays so all eyes are on this upcoming Singapore condo which is targeting to preview on 21 April 2023.
What Does Singapore Have To Offer To The Ultra Rich?
Singapore, the tiny city-state in Southeast Asia, has long been a popular destination for the ultra-rich to set up their homes. Despite its small size, Singapore has managed to attract a high number of high-profile individuals, including celebrities and business magnates.
Stability & Safety:
One of the primary reasons why the ultra-rich are attracted to Singapore is its safety and stability. The country has a strong legal system, low crime rates, and a stable political environment, which makes it an ideal place to live and invest in. Singapore also has a highly developed infrastructure and excellent healthcare and education systems, which are some of the best in the world.
Global Investor Programme (GIP):
The Singapore government has introduced various schemes to attract foreign talent, such as the Global Investor Programme (GIP), which offers permanent residency to individuals who invest in Singapore. This is a gateway for foreigners and many have taken up this rout as an entry into this lovely city state.
Real Estate In Singapore:
Singapore is also known for its luxurious and exclusive properties, which attract the ultra-rich from around the world. The country has some of the most expensive and sought-after real estate in Asia, with prices that can reach up to tens of millions of dollars. Many of these properties are located in prime locations, such as the District 1 Marina Bay area or District 4 Sentosa Cove, which offer stunning views of the city skyline and the sea. Skywaters Residences is the next big new upcoming launch in the city area which will definitely whet the appetite of the UHNW Individuals. The developer is none other than Alibaba Group Holding Limited. Expectations are high for this new condo in Singapore.
Financial Hub:
Singapore's status as a global financial hub is another factor that attracts the ultra-rich. The country has a thriving financial sector, with numerous international banks and financial institutions operating in the country. This has created a favourable environment for wealth management and investment, making Singapore an attractive destination for individuals who are looking to grow and manage their wealth.
In Conclusion: Singapore's Draw TO UHNW Individuals
In conclusion, Singapore's stability, safety, property market, and financial sector are some of the factors that attract the ultra-rich to set up their homes in the country. Despite its small size, Singapore has managed to establish itself as a global destination for high-profile individuals, offering them a luxurious and exclusive lifestyle, as well as opportunities for wealth management and investment. With its continued success and development, Singapore is expected to remain a top destination for the ultra-rich in the years to come.
Any enquiries, please call our hotline: +65 61002500 | Return to HOME